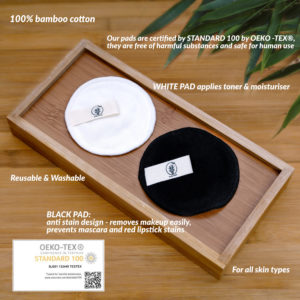 New!
Created by Barbara Walter who is a big fan of eco- friendly products. She was searching for the perfect set of reusable pads that would help her to remove a makeup without skin irritation and mascara stains on them but she never found one that she would be 100% happy with.
This is why her Bamboo Makeup Remover Pads came to the world.
You'll just love them right away. Don't think twice, this is the right choice.