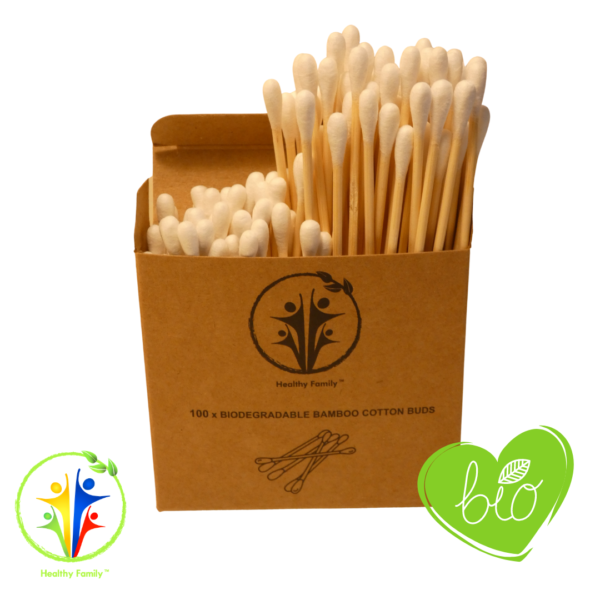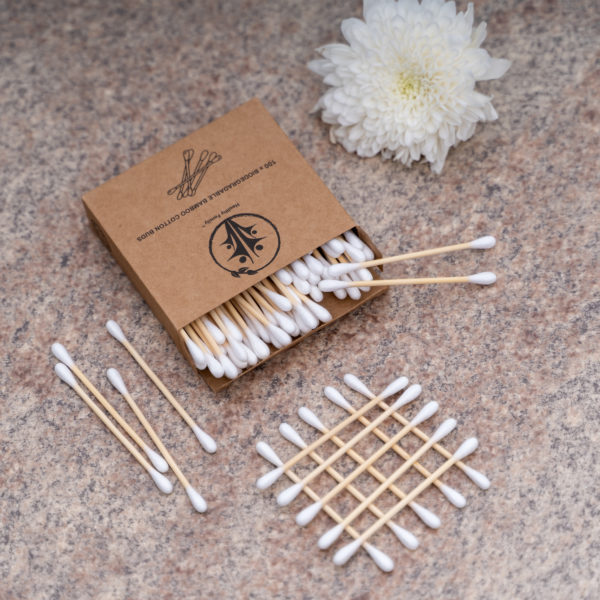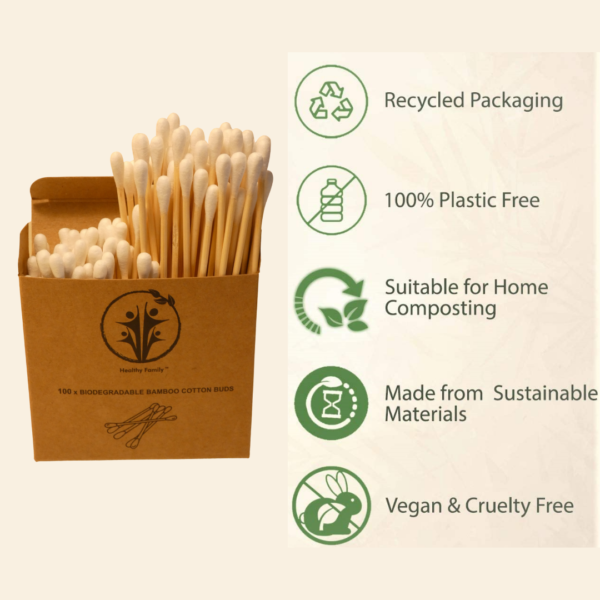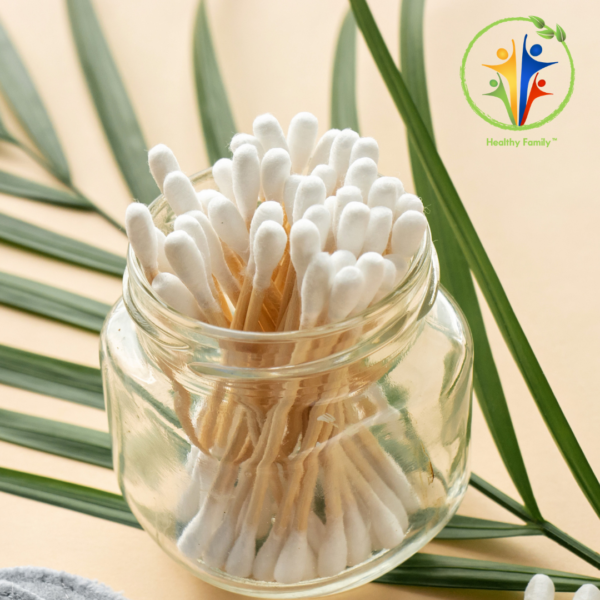 Description
Bamboo Cotton Buds  | Ear Sticks | Cotton Swab | Wooden Cotton Bud | Eco Friendly Cotton Buds| Ear Buds Cotton | Biodegradable Cotton Buds | Bamboo Earbuds | Wooden Ear Buds 
 Sustainable alternative to the plastic cotton buds! 
♻️ WHAT YOU GET – One Hundred pack of bamboo cotton buds! So that is a total of 100 organic cotton buds for yourself or to share with friends and family. 
♻️ SIMPLY BAMBOO – Our bamboo cotton buds are the perfect alternative to plastic! Single use plastic is a huge problem so do your part and make sustainable change today.  
♻️ TOP QUALITY – Hypoallergenic, antibacterial, no chemicals, no glue, no dyes, we have designed the perfect cotton bud with a strong bamboo stem and the softest organic cotton. 
♻️ RECYCLED PAPER PACKAGING –  Our cotton buds are packed in compact recycled paper box with no plastic film. All parts of packaging can be recycled and are 100% compostable and biodegradable. 
♻️ VEGAN -made of naturally grown materials and not tested on animals. ♻️ MULTI- USE – Ideal for applying and removing make-up, art and crafts projects as well as precise cleaning of various household items. 
♻️ ZERO WASTE -Say yes to a sustainable lifestyle by using these environmentally friendly bamboo earbuds. 
♻️ PERFECT GIFT – Surprise a friend or loved one with this great set of eco earbuds today! Best choice for those who care about the environment and want to reduce plastic pollution. SIZE: 7.5cm, 100pcs