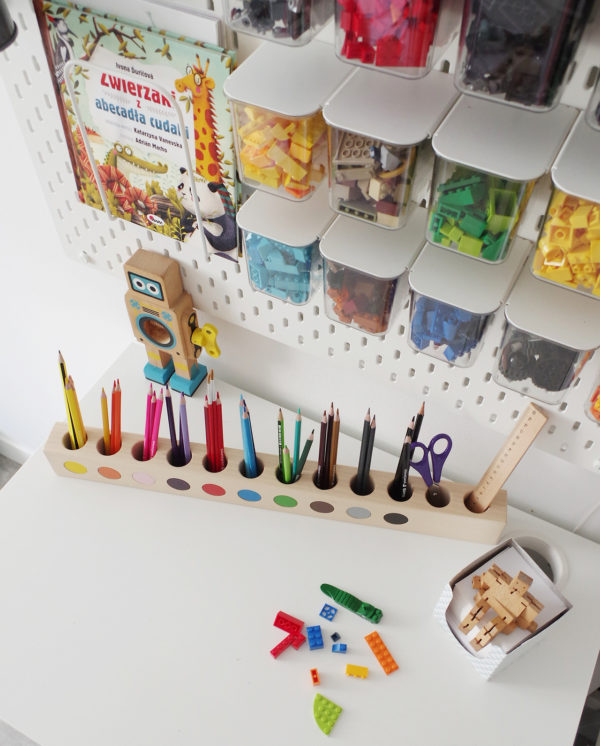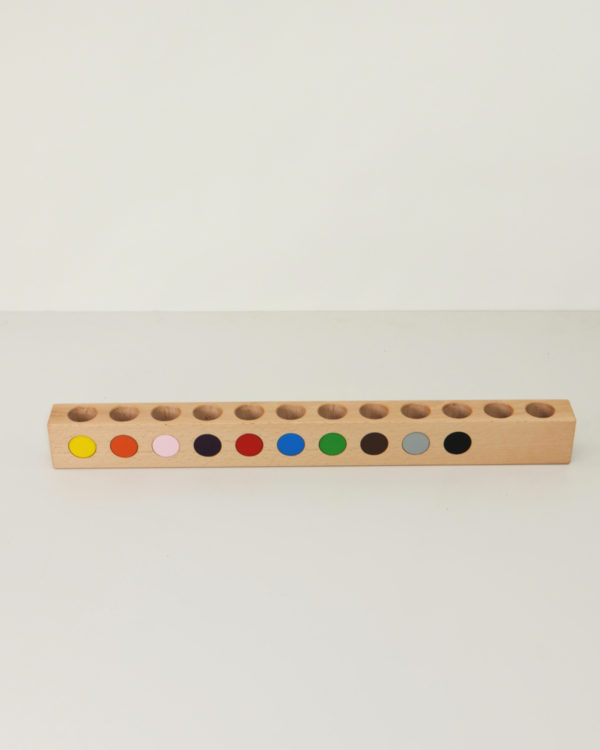 Description
Montessori- inspired pencil holder is made from beech wood. It is natural, unvarnished and perfectly polished with an amazing smell of natural wood.
This holder helps kids learn how to sort colors easily.
Measures 56.5cm x 6cm x 4.5 cm (22.24 x 2.36 x 1.77 inches).
There is 12 holes and each one of them is 3 cm in diameter.
10 colors: yellow, orange, pink, purple, red, blue, green, brown, gray and black + 2 places for e.g. glue, scissors, eraser, ruler, brushes, pencil or pen.
Holes fits 10-11 regular size pencils each. If larger pencils are used, then 5-6.
Pencils are not included!
Pencil holder is coated with natural linseed oil, which is safe for children also with allergies. A damp cloth is sufficient for care.
100% sustainable packaging material- 0% plastic.
Handmade with love ❤️
This pencil holder is meant for everyone. Kids love it, artists love it, even elderly in nursing homes are purchasing it.
Drawing is one of the fields where children are provided with creative impulses. It enables the development of endurance, patience and concentration which is helpful in many professions later in their adulthood. Apart from that drawing helps develop visual memory and fine hand skills of children. For the development of the drawing skills you can offer your child various tools: pencils, colouring brushes, colours, crayons, felt pens or chalk.
And a happy crayon holder can help you keep everything nice and tidy and there will be no mess on the table…
A great tip for a love token.
Montessori wood pencil holder, crayon holder, color sorting, adult coloring pencil holder, wood desc organizer, artist pencil organizer.