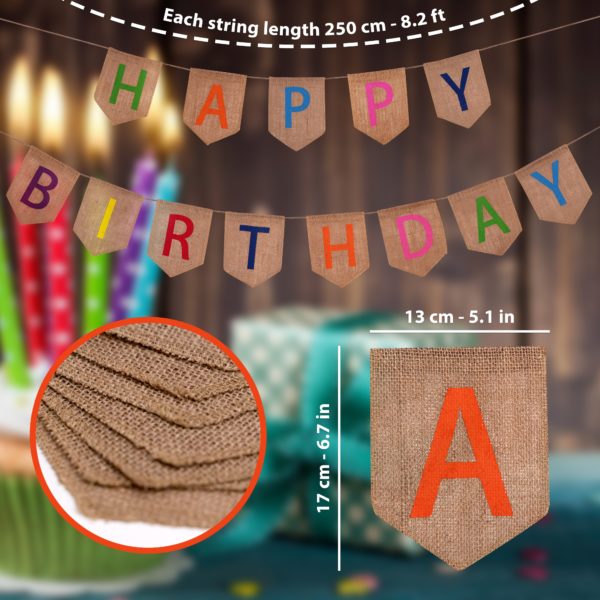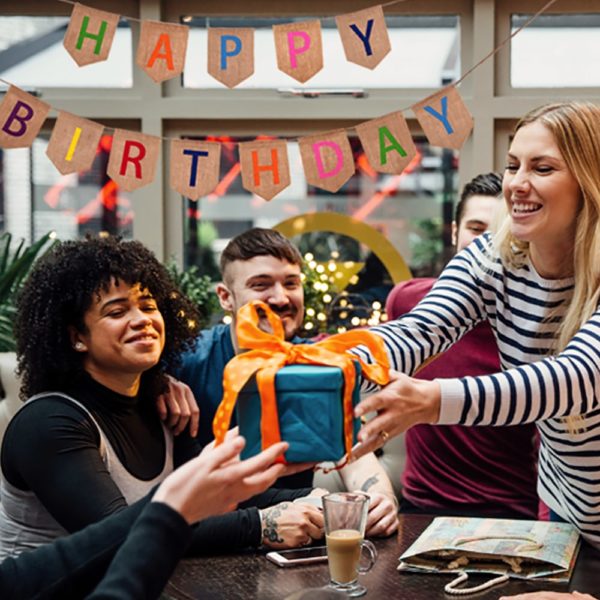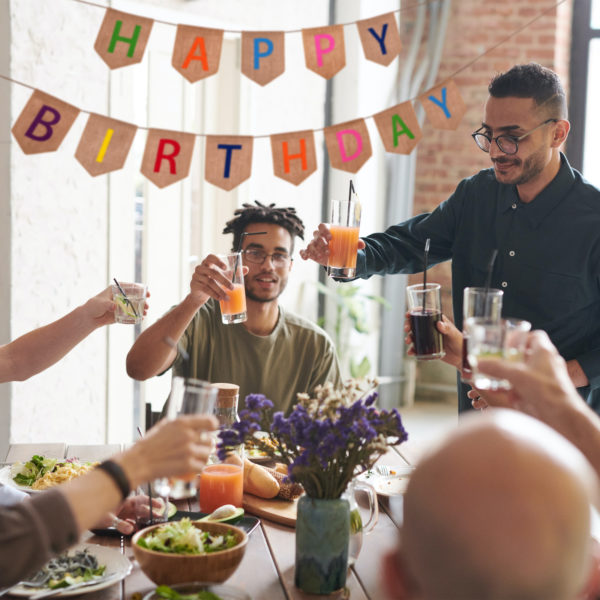 HAPPY BIRTHDAY HESSIAN BANNER
£ 13.50
89 in stock
Description
Happy Birthday Bunting Banner. Vintage Hessian Burlap. Jute Banner. Rustic Burlap.
Fabric Banner The bunting is hung by natural jute in two parts which is threaded through a double edged top for extra strength.
Each individual letter square is double stitched at each side for a professional finish.
Each hessian letter measures 17cm-6.7in/ 13cm-5.1in and individually painted in multi colours by hand.Each string length is 250cm-8.2ft.
Overall length is 500cm- 16ft and each letter can be moved along the jute to make the bunting longer or shorter.
The flags can be moved along the twine to increase or decrease the gaps.
This vintage rustic bunting would look fantastic hanging in any room at any party.
The vintage style banner can make your birthday party warmer and more lovely.
Reusable for many times.Absolutely wonderful, easy to hang, reusable and most importantly stylish and non-tacky!